Frederick T. Lohr, M.D.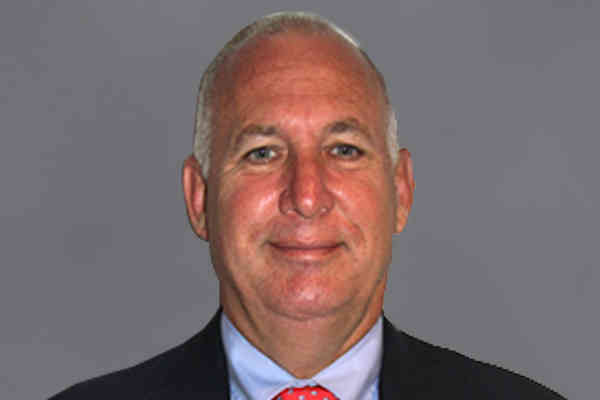 Biography
Dr. Frederick T. Lohr, MD is a board certified orthopedic surgeon. For the last several years, Dr. Lohr has been named as a "best doctor" on the Eastern Shore and voted a Top Doc by doctors in the area.
Dr. Lohr has been the Team Physician at Washington College since coming to the Eastern Shore in 1987. He has treated more than 30,000 patients, and performed thosuands of surgeries in that time while always focusing on state-of-the-art techniques. He is a specialist in arthroscopic technique, and in knee replacement. He completed his undergraduate education at Johns Hopkins University and attended Hahnemann University for medical school. After medical school, he completed a general surgery internship and orthopedic residency at the University of Maryland Hospital. He completed a fellowship in Sports Medicine with Dr. James Andrews as well as a Total Joint Fellowship in Amsterdam. Dr. Lohr gained surgical experience in Pakistan in 1989 and 1990, treating war wounded from the Afghanistan conflict.
On-site Physical Therapy services are provided by Paul D. Simonetti, PT, DTP and Dana Spires, PTA.
Chestertown Orthopedics and Sports Medicine is now a division of the Centers for Advanced Orthopaedics in Chestertown, Maryland.
Areas Of Expertise
Sports Medicine
Arthroscopic Surgery
Specialties
Knee, Shoulder and Elbow Arthroscopy
Total Joint Replacement
Joint Revision
Reconstruction
Medical Degree
Hahnemann University; Philadelphia, P.A.
Residency
University of Maryland Hospital; Baltimore, MD.
Maryland Institute of Emergency Medical Services; Baltimore, MD.
The James Lawrence Kernan Hospital; Baltimore, MD.
Long Beach Memorial Hospital; Long Beach, CA.
Fellowship
Alabama Sports Medicine, Sports Medicine; Columbus, GA.
Sports Medicine, Dr. James Andrews; Birmingham, AL.
General Orthopedics; Aspen and Glenwood Springs, CO.
Academic Medisch Centrum, A.O. Fellowship; Amsterdam, Netherlands
Certifications
American Board of Orthopaedic Surgery
Professional Associations
American Academy of Orthopedic Surgeons
Arthroscopy Association of North America
American Orthopedic Society for Sports Medicine
Med-Chi Faculty of Maryland
Kent County Medical Society
Southern Orthopedic Society
Eastern Orthopedic Society
Major Accomplishments
Washington College Hall of Fame as Team Physician, 2013
Top DOCS, Eastern Shore, 2011 – 2015
Hospital Affiliations
Nanticoke Hospital
University of Maryland Shore Medical Center
Affiliated Surgery Centers